Image Sets pixiv Tatsunami Youtoku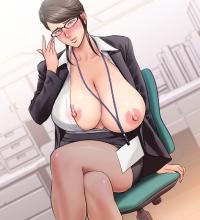 Tags: tatsunami youtoku, bunny girl, catgirl, monster girl, milf
Description: http://www.pixiv.net/member.php?id=661074
http://re-fire.sakura.ne.jp/contents.htm
https://twitter.com/yo_tatsunami
Total: 12 files, 779P GIF: h005
File 03+07 are the New Manga sample and artwork.
03 ギャル姉社長とハーレムオフィス SEXは残業に含みますか? OL (Start at P.5)
07 Monster gril+New artwork Monster gril+Dark skin Elf (P.9)
My gallery include the Manga Sample, character setting and color pictures.
Because most of the color pictures was unpublished in the Volume. (or did'n scan)
You can read the full version Volume and Doujin in g.e-hentai.
I spent the whole day doing this gallery (my favorite artist).
My favorite Manga is twin Milf. Big Big breasts (Start at P.2)
I hope you will like it.
部份彩頁+表紙單行本並未掃瞄,所以都包括在內
最喜愛twin Milf,看到P2一定朝氣勃勃
花了一天時間去做,希望大家喜歡
More here: