Doujinshi (hentai) Ai Wa Kurayami (Marui Ryuu) Joreishi to Jujutsushi | Ghost Sweeper and Curse Master (Ghost Sweeper Mikami) ingles EHCOVE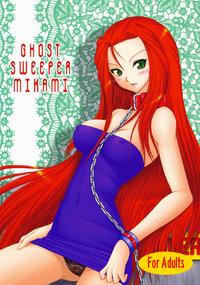 Tags: language:ingles, language:Comic porno espaÑol, parody:ghost sweeper mikami, character:emi ogasawara, character:reiko mikami, character:tadao yokoshima, group:ai wa kurayami, artist:marui ryuu, male:sole male, female:anal
Description:
translator: ultimaflaral
proofreading: ultimaflaral
editor: docfriend
raw: https://e-hentai.org/g/321669/a7b001aec9/ (share by Painload, scanner ?)
Red's rant: Another nice classic choice from ulti, who said "More Ghost Sweeper Mikami, and even hotter than before! Mikami and Emi go head-to-head in a Battle of the Babes, with Yokoshima as the weapon of choice! Naturally, the Monju clones make a reappearance as the sex gets more and more wild. Possibly my favorite of the Ai Wa Kurayami works."
E-hentai tip of the gallery:
13) How is your anime/hentai-fu? Can you help ID obscure characters and parodies? If you are up to the challenge, see https://forums.e-hentai.org/index.php?s=&showtopic=177618&view=findpost&p=4872920
Ads:
We are always recruiting editors, translators and proofreaders for EHCOVE. If you are interested, come by the Cove of Translators in the forums and introduce yourself.
Continue reading – 
Doujinshi (hentai) Ai Wa Kurayami (Marui Ryuu) Joreishi to Jujutsushi | Ghost Sweeper and Curse Master (Ghost Sweeper Mikami) ingles EHCOVE