Manga Manga Erotique – Volume 1 – Extreme Orient French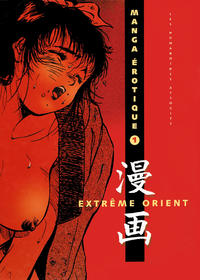 Tags: french, Comic porno espaÑol
Description: ATTENTION SENS DE LECTURE : SE LIT DE GAUCHE A DROITE.
Pour la premiere fois dans l'histoire de la bande dessinée, des auteurs japonais de manga ont réalisé des planches originales pour un éditeur et des lecteurs de langue française.
Chacune des histoires présentées dans cet ouvrage a donc été dessinée dans le sens de lecture occidental.
6 histoires érotiques plus ou moins fantastique à savourer sans modérations.
1 Tome cbr
Editeur : Les Humanoïdes Associés
Date de sortie : 11/1996
Scénario :
Dessin : Yahagi, Takako
Haneda, Shôko
Nagata, Sono
See-O
Hanakôji, Komachi
Kago, Shintaro
Couleurs :
ingles: For the first time in the french comics history, Japanese artists delivered original drawings for a French publisher and French speaking readers.
Each of the stories have been drawn for a Western reading (left to right).
6 erotic stories.
Read More: